Proud Canadian Manufacturer of Windows & Doors for Over 60 Years.
Window Installation
There are two main reasons why homeowners are willing to invest in renovation and home improvement: They value their comfort and convenience and home upgrades will boost property value in the resale home market.
Replacing your old windows is likely to be an important project on your list of renovations and upgrades. Investing in a high-quality, energy-efficient, Health Smart Certified™ window is a good investment in your home.
However, poorly installed windows will not provide the energy-efficiency and cost-benefits they are designed to deliver. That is why proper installation by trained, licensed, and insured installers is imperative.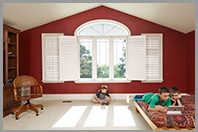 The Casa Bella Advantage
When you engage an established window and door company that has been in business for over 60 years, you can truly experience the difference.
In keeping with consumer demand, market trends and environmental concerns, Casa Bella focuses on two main factors that add immense value to our customers and set us apart from others in the industry – Better Installation and Lower Energy Costs.
Casa Bella Referral Program
At Casa Bella Windows & Doors, we pride ourselves on quality installation and service. If we've exceeded your expectations and you know someone who may need quality windows and/or doors why not recommend Casa Bella and receive a Cineplex Great Escape Certificate.
Window Installation Tips
Essential factors to consider when hiring a company to install your new windows and doors:
How long has the company been in business?

Are they a manufacturer or a distributor?

What is their area of expertise?

Do they install their products or do they outsource it to a third party?

Do they service and warranty their work/products?

Will they still be in business to honor their warranty?
What our Delighted Customers are Saying…
Our total experience has been excellent on both occasions with Casa Bella!
A 2nd Fantastic Experience! My house was left in pristine condition! Would definitely call again!
Office Address
Casa Bella Windows & Doors
7630 Airport Road
Mississauga, Ontario L4T 4G6
Canada
1.905.672.1233